Julia Soniat
Meet Julia Soniat, a free spirited creator capturing fashion photography in town. By day she's the Brand Chief for Gypsy Wagon, but on the weekends you can catch her styling and scouting our vibrant city for her next shoot. When she's not out shooting or working for the Gypsy Wagon, Julia enjoys road trips, flea markets, record shopping, and slow mornings.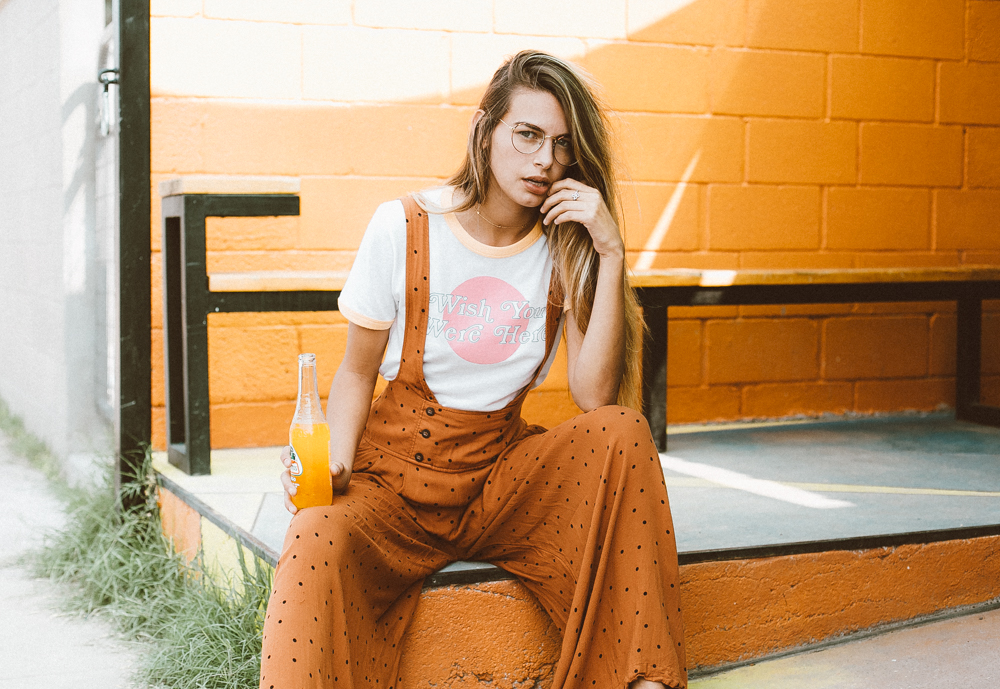 Hey, Julia 👋🏼. What is your Instagram handle so peeps can follow you?
@Juliasoniat
How long have you lived in Austin? 🗺
I've lived in Austin for about 16 months now. I moved here from Dallas with my husband last summer when he got a job with UT as a molecular biophysicist.
How did you first find out about IGAustinTexas?
I found this through Javi Gonzalez, who I have been following on social for quite some time now.
How do you define community? 🌱
To me a community is a group of open and like minded people that come together to be creative and enjoy friendships with one another. Having a good community makes you feel like someone out there has your back and is looking out for you.
What keeps you making photos and taking snapshots for the gram?
I keep making photos because I love creating. It's the magic behind it all. From the start of the first inspiration, to organizing the shoot, styling, taking the photos, all the way to the edits; the whole process is magic. There is no way to get bored in any of it. I find new challenges constantly. Which is why I love Instagram. There are so many amazing creatives to connect with and push you. It is a great way to gain community. I have made so many friends solely through the Austin photography scene being so open and so willing to create together. That is a rare and beautiful thing that makes our city so rad. Everyone is out there putting out good vibes!
What are you most passionate about and why?
Fashion photography is pretty much my constant. I love setting a scene according to an outfit. I love the challenge of knowing the customer whose going to be buy the look and knowing how to speak to them. I love experimenting with how a garment moves. All of it!
What are you up to now?
I am Brand Chief for The Gypsy Wagon full time, and on my days off I do freelance photography around Texas. I can regularly be found shooting TGW editorial all around the city. (We've got an endless supply of locations around town). On my days off I do freelance photography. I cover fashion and styling, family and lifestyle and travel. I am also working on a challenge of trying every vegan taco & queso joint in the ATX. Suggestions are welcomed.
Any links you want to share with us ?
www.juliasoniatphotography.com
#FeatureAustin is a new ongoing campaign by IGAustinTexas where we feature a different IGer of Austin weekly. We aim to give exposure to creatives across Austin and help them connect with one another and the city.

Want to be apart of #FeatureAustin?